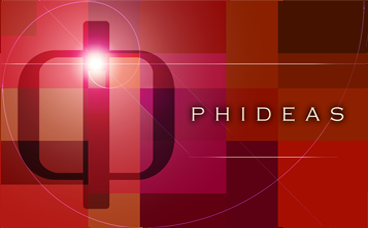 Phideas was founded in November 2002 by highly qualified and experienced engineers who decided to join forces to combine the best technologies in developing state-of-the-art tailored Advanced & Smart Electronic Monitoring Systems for public safety. The company has early been identified as a High Potential Start Up by the Irish Government and been awarded with grants, local and international patent funding and support by Enterprise Ireland.
Since our foundation in 2002 we've won some awards and having survived two major worldwide economic crisis we're still here. We've been involved in top-notch projects in different exciting areas such as Electronic Monitoring, Digital Health, Biometrics or Urban Innovation. Our technological expertise is constantly being refreshed as to quickly adapt to the challenges posed by new emerging markets – such as the security of the Internet of Things or big data privacy in smart cities – and come up with elegant solutions.
Our Vision
A system which increases everyone's confidence about their loved ones' security and their own safety will have benefits for the whole of society. At Phideas we want to do our best to assist people in regaining their sense of control over their lives, patients take ownership of their personal health and citizens regain power over their city.
Our Mission
Phideas is engaged in the design, development, sale, support and consultancy of innovative solutions for the security, the safety and the well-being of the population. Phideas assess organisations looking to provide security, healthcare monitoring and smart city solutions. Our mission is to combine the best technologies into innovative solutions to protect and defend life and to enhance the quality of life of vulnerable people and citizens in the city.