Phideas CEO in 2016 China Global Innovation & Entrepreneurship Fair in Chengdu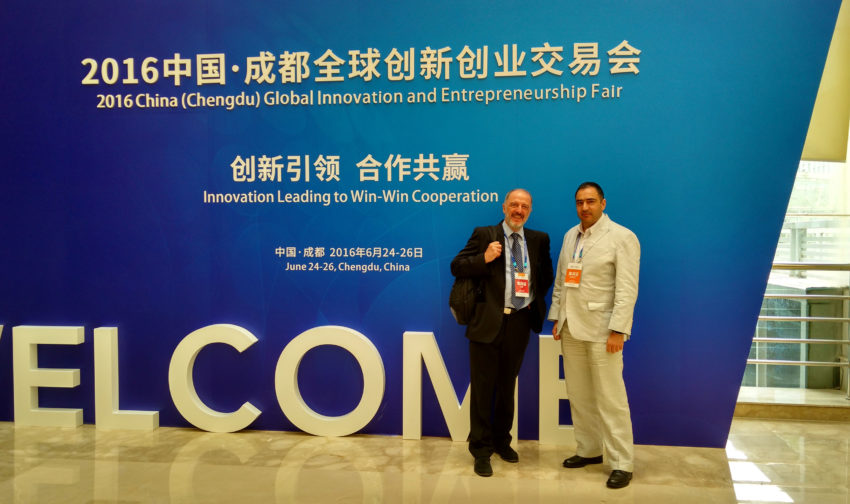 Alfonso de Arribas de Renedo – Phideas CEO – (right) with Jean-Marie Rousseau du Barry – TAO Itineris CEO – (left) at 2016 China Global Innovation & Entrepreneurship Fair in Chengdu
Chengdu, June 2016. Alfonso de Arribas de Renedo – CEO of Phideas – is currently participating in 2016 China Global Innovation & Entrepreneurship Fair in Chengdu.
More than 500 participants from home and abroad, including government leaders, academicians, world-renowned scientists, university presidents, diplomats, entrepreneurs and investors are participating in the event. The three-day event includes 18 major activities: 12 high-level forums that focus on the development trend of innovation and entrepreneurship, one exhibition that displays the world's latest scientific and technological achievements, three trade fairs for innovation and entrepreneurship resources, and two innovation and entrepreneurship contests.
The 2016 Chengdu Global Innovation and Entrepreneurship Exhibition covers a total area of 15,000 square meters and features 300 exhibitors.
In 2015 the Global Innovation and Entrepreneurship Fair drew more than 200 delegates from 30 countries and regions. Some 109 deals worth 5.32 billion yuan ($808 million) were signed during that event.